Car Winter Snow Chains (2 pieces)
Never slip during winter again!
Skip the struggles when driving on snow-covered and icy roads! Make your tires grip better on snow and even on sand or mud with the Anti-Slip Car Tire Snow Chains.
The snow chains have been specially developed to help drivers in winter conditions, which can protect tires, prevent tires from skidding, make you safer when driving in snow conditions.
The snowchains made of high quality TPU material, ensures optimum performanc and durability. They can be fitted onto most vehicles and the installation is quick and easy.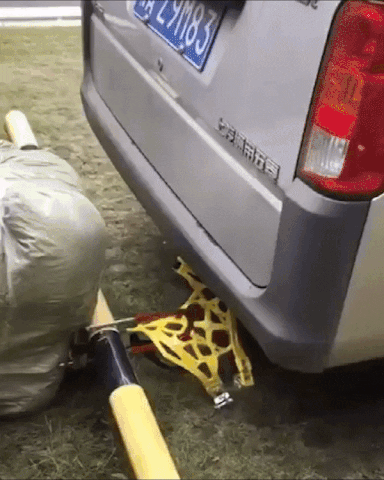 UNIVERSAL FIT – These snow chains are universal and can fit on any tires. No need to match the tire model. 
DURABLE AND HIGHLY RELIABLE – Resistant to low temperatures of even up to -50℃, they are made of high quality TPU and abrasion-resistant steel nails.  The nylon belt and alloy buckle are engineered and designed for easy installation with strong and very secure grip.

Universal size: The snow chains are suitable forsuitable for standard car , minivans, passenger cars,SUV, and most standard vehicle tires. Our snow chains Fits most standard vehicle tires with a tire width of 146-285 mm, but not for the wheel that made of iron
Top quality: Our snow chains made of thick TPU material, extremely low temperature resistance down to -50 ° C. The surface of the anti-slip nail design, zinc alloy buckle, special closures with strong abrasion resistance
Easy to install: Easy to install and remove in minutes, you do not have to move the vehicle or take down the tires, easy to use for both men and women,No matter on ice road, mud road or climbing road
Satistied Guarantee: We provide friendly customer service, if you have any questions please feel free to contact us, we will reply you within 24 hours